Entertainment..News..Lifestyle..Sports...Effective-publicity!!GOSSIP..nd Wat'eva!!i love blogging.....
Saturday, 28 January 2012
Making her first appearance after announcing her divorce,
Heidi Klum
stepped out on Saturday to take her children to karate class in Los Angeles.
The supermodel recently revealed that she is splitting with husband
Seal
.
The news came to the a shock to the world as the couple have always been by on another's side
— even making a deal to renew their vows every year.
Heidi's soon-to-be ex-husband opened up to Ellen DeGeneres about their marriage. He said:

"Just because we have decided to separate doesn't necessarily mean you take off your ring and you're no longer connected to that person. … We will be connected in many ways until the rest of our lives … though our children and also through this tremendous admiration, respect and love that we have for each other."
It looks to us like Heidi is putting family first as she makes time to take her kids to their karate lesson.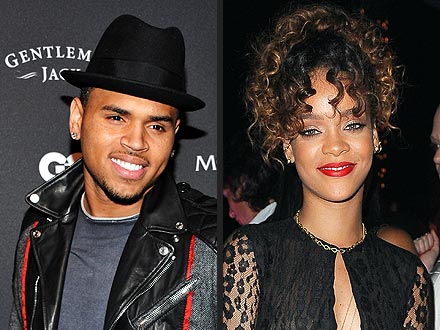 Well, that
could have been awkward
:
Chris Brown
and
Rihanna
were both partying at L.A. nightspot Greystone Manor Supperclub, but the exes stuck to separate sides of the venue, according to a clubgoer. Brown was there with rumored girlfriend
Karrueche Tran
and some pals. According to the clubgoer,
the exes
never interacted.
But that didn't stop Brown from dancing to Rihanna's music. A few nights earlier, the R&B singer was out at Tru Hollywood with his friends, and he was in a "great mood," a source, who spotted him dancing on a table to her hit "We Found Love," tells us.
Back at Greystone that night, the singers were in good company:
Dr. Dre
was there celebrating his birthday.
– Jennifer Garcia and Jessica Wedemeyer
After several months of anticipation, the video for Olu Maintain's most recent single "NAWTi" finally hits the web and cable tv. The video stars American celebrity "bad girl", Natalie Nunn (and many other FIIIINE girls!!!). Check it out.
*O.O*
I heard A South African company which produces Cintrion Energy drink is set to make them ambassadors of the drink, knowing fully well they are masters in their chosen professions. The deal lands both Miss Nnaji and Osaze N50M each.
wooooow
OMOSEXY


So we say, move over Kim K, move over Beyonce, move over JL, move over Deelishis. Whatever you guys have we have in abundance. We just want to ask you all. WHO DO YOU THINK ROCKS THE SHAPE (BODY) BEST? Here GOES!



KIM KARDASHIAN


We are always mesmerized when we see some of the pictures of well shaped people in Magazines or online. And many have come to coin many words in description of this blessing from the creator. We have come to fully appreciate the words as spoken by the Psalmist in Psalm 139:14- when he said ''I am fearfully & wonderfully made''. Truly when you see some creations of God, we just want to exclaim and give kudos to the creator and shout, that truly they are fearfully & wonderfully made.
We hear the word bootylicious has been added to the American Lexicon, we believe that the Americans have not fully discovered the hidden treasures of Africa, especially Nigeria.
KIM K
OMO-T
TOOLZ
1
2
The luxury brand known to all as KananDesigns has just released their new ultra luxurious collection-tagged ''THE BLACK LINE''. These Premium Collection, is made from the most luxurious and the finest fabrics available. The brand with it's HQ in Abuja, the FCT is known to be the best collectors of the best cut, best sown, best finished and most luxurious Abayas in Africa. This new collection as the name suggests is predominantly black. A colour highly favored by the well-heeled
The collection is strictly by order and to get one you can call- Phone: +

2347038888862 or

Email:
orders@kanandesigns.com
We particularly love the spectacle of this particular show and we believe Mr. JPG himself is still has ingenious as always, so we have decided to show you all in full the super-spectacular showcase at the Fashion week(Paris Fashion Week) acknowledged by most to be the most sophisticated of them all. And those shoes and accessories and the flow of colour is just amazing.